Name an RM that hasn't referred to their "best two years". No really, I dare you! You can't. It's pretty much a requirement to preface your mission stories at least once by saying, "Well during the best two years of my life...". Those aren't words that slip through my lips. On the contrary, you may hear me refer to "the worst two years of my life", the two years after my mission.
Now I don't mean to shake you too much; we all know I'm a sucker for a good title! I mean, just look at my past posts:
A Failure of a Missionary
or
The Guilt of Coming Home Early
.
This one was just too good to pass up as today marks two years since I returned home early as a missionary from Florida.
And honestly, I can't think of any two years harder than these two. I've never mentioned anything of the sort I'm about to discuss in this post, but why not start now?
Since returning home from my mission, I've been dealing with a large amount of anxiety related to Posttraumatic Stress Disorder. I've met with professionals who've helped me to understand what happened on my mission and what's occurring now. I've come to better see the situation I was in in Florida. At the ripe age of 18, I contracted a potentially life-threatening disease that I fought for 7 months all while feeling completely alone. I felt rejected as others tried to understand but fell short. I went through scopes and scans, drugs and tests. I laid in bed unable to move, and still managed to lose more than a pound a day. I was in pain, and thought that nobody cared. As a teenager, I wasn't ready to handle all that.
I know I need to move on and take a step forward, but this chain of anxiety keeps pulling me back. I never understood anxiety before. Let's be real, I still don't! I manage to stop myself and logically think about my situation (let's remember I'm a neuroscience major). I cognitively process what's happening in a way that makes complete sense, but can still be filled with dread inside. It somehow makes everything I do all or nothing. It makes my life so busy so that I don't have to take time to think about it. It's managed to destroy relationships and turn my future upside down and I still can't seem to figure out how!
A little bit ago, I finally cracked. I broke down to my Heavenly Father. I described how no matter what I do, it's never good enough. I always seem to miss the target. At this rate, I will never make it. I seem to have no control over my situation. My life is in pieces and my heart is broken. I asked God to take my broken heart and heal it...
It was then that everything seemed to come together. Our Heavenly Father has an amazing plan for us. He can see perfectly who He would like us to be. He has the power to make us who we need to be in order to reach our fullest potential. There is just one thing that stands in His way; Us.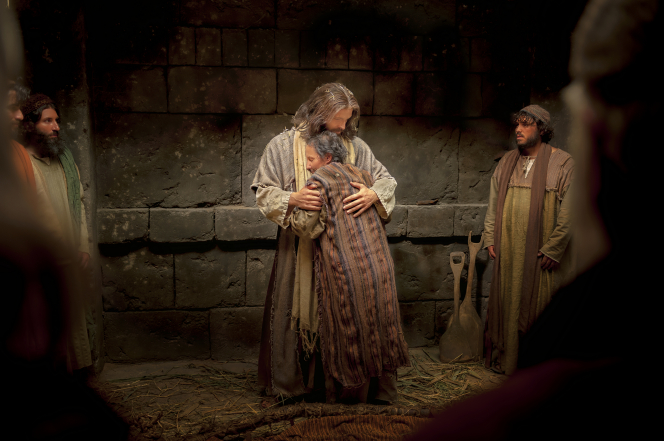 As we try and build up our lives and follow our own will, we leave God little to work with. We use all the space in our hearts to create what
we think
He would have us be, and then turn it over to our Heavenly Father and expect Him to use us to help others. Unfortunately, that isn't how it works.
For us to turn our heart over to Him, sometimes, it has to be in pieces.
Then, through the Atonement, He is able to put it back together again,
just as it should be.
That doesn't mean I don't deal with anxiety anymore. That doesn't mean my life is now back to normal or going the direction I want it. I can't just get rid of anxiety. However, I now have one thing that I didn't quite have before; that is hope; an understanding that God needs me broken so that He can make me something better. This may have been a very hard two years where it would seem life has fallen apart, but I don't need to approach life with despair. With the hope of God's light, I'm able to better recognize all the blessings and miracles I've received during these two years and in the end, all will be well. This is simply one necessary step of thousands it will take to make it back home.
Elder Jeffery R. Holland brought this to light in his talk,
Like A Broken Vessel
. He stated, "Though we may feel we are 'like a broken vessel,' as the Psalmist says we must remember, that vessel is in the hands of the divine potter. Broken minds can be healed just the way broken bones and broken hearts are healed." What a beautiful statement! There truly is nothing that our all-powerful Savior can't heal.
There is nothing that He can't do.